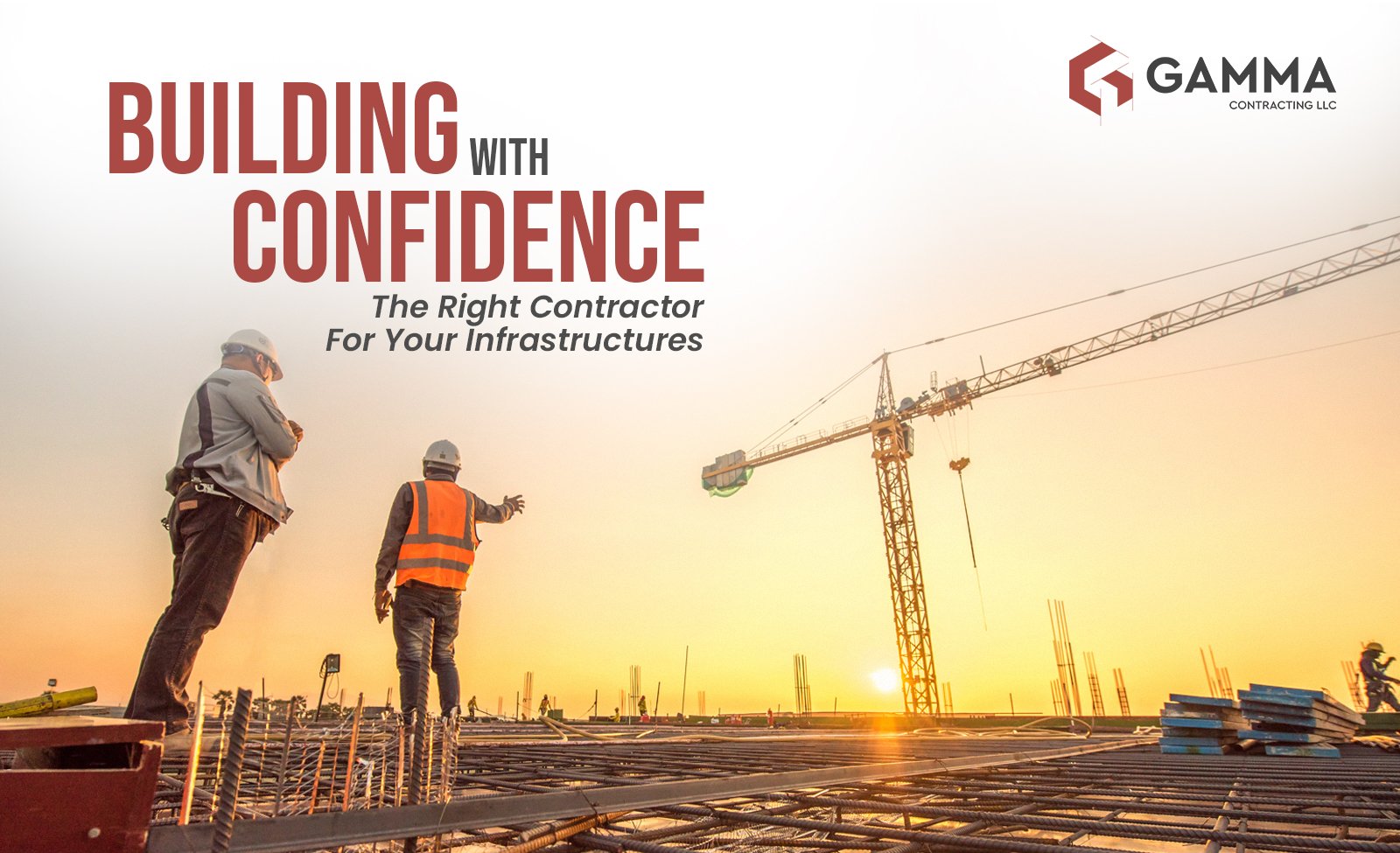 Building With Confidence: The Right Contractor For Your Infrastructures
When it comes to building infrastructures, whether it is commercial, residential, or school building, the building contracting company in Dubai you choose can make all the difference. A good contractor will not only complete the project on time and within a budget but will also ensure the quality and safety of the finished product. However, with so many building construction companies in Dubai, how could you choose the ideal one? A building contract construction company will oversee the entire project and inform you of any modifications or delays on time. Their skills and expertise will assist you in completing your project on schedule and within budget. As a result, selecting the right building construction company is crucial. 
Here are some tips on what to look for when choosing a building contractor.
 Experience and Qualifications
The contractor you choose should have a proven track record of successful infrastructure projects. Look for a contractor with experience in the specific type of project you are undertaking and relevant qualifications and certifications. Contract construction companies of Dubai, like Gamma Contracting, have long years of experience, which makes us the top pick for the best construction companies in Dubai.
Reputation
Check the reputation of the contractor. Look for online reviews, ask for references, and talk to other business owners or individuals who have worked with the contractor. Referrals from your peer and prior customers provide the most solid indicators for the best construction companies in Dubai; it's also crucial to check their reputation among those in the industry. Architects and people in similar industries are better positioned to recommend trusted construction companies in Dubai; at the same time, local tradespeople can provide names of some reputed firms with quality goods.
Tender Invitation
Approach major construction companies of Dubai, like Gamma Contracting, after fixing a precise plan with your architect that fulfils all your wishes. Look for a contractor with a strong balance sheet and a good credit rating. This will give you peace of mind that they have the resources to see your project through to completion. To compare tenders, request a few estimates from prospective construction companies. Beware of bids that are much lower than the others, as the contractor may be trying to win the job by underbidding and fixed on cutting costs on the quality.
Portfolio
Research on contract construction companies doesn't end with referrals. Having a look at your construction companies' portfolio and recent work is an important aspect before fixing on your best construction companies in Dubai. Having a look at the recent work of your contractor will let you know the type of work they do, and you may even ask the clients about the type of work they do and how responsive they are throughout the project. With top construction companies of Dubai like Gamma Contracting, you can find their clients' details and look at their works on their website.
Quality and Safety
A contractor's commitment to quality and safety is crucial to the success of your project. Look for a contractor with a strong safety record and a commitment to quality control processes. Having a systematic quality and safety management team spells out some of the core features of being the best construction company in Dubai.
Insurance and Bonding
Make sure the contractor you choose has proper insurance and bonding in place. This will protect you in the event of accidents or damage during construction. While we all hope of an accident nill construction, the construction field has been named the industry with the highest rates of accidents in Dubai for the last few years. So any of the construction companies of Dubai, like Gamma Contracting, with proper insurance and bonding, can help you in case of unexpected misfortunes.
Shortlisted Interview
Now that you have shortlisted the best-fit contract construction companies, the next step is to select the right fit for your project. Most large-scale constructions last over several months, and some can even take up to a year, so having a good working relationship with your contractor is crucial. Look for a contractor that is responsive to your questions and concerns and is willing to keep you informed throughout the project. Giving interviews will give you a clear sense of their personality and enthusiasm to do the project, and it's also a good idea take help from your architect to ask some technical questions that you might miss.
Considering these factors, you can make an informed decision and choose a building contracting company in Dubai that you can trust to build your projects confidently. It is always recommended to clearly understand the scope of work, budget, and timeline before signing the contract.
In conclusion, selecting the right contract construction company in Dubai is crucial for the success of your infrastructure projects. Considering factors such as experience, qualifications, reputation, portfolio, quality and safety, insurance and bonding, inviting tenders, and having a shortlisted interview, ensure that you choose a contractor that can deliver the high-quality, safe, and efficient infrastructure you need. Suppose you have doubts or are looking for an experienced hand in the field of contract construction. In that case, you can always reach out to us (Gamma Contracting LLC), one of the best construction companies of Dubai with years of experience and a happy portfolio to tell.