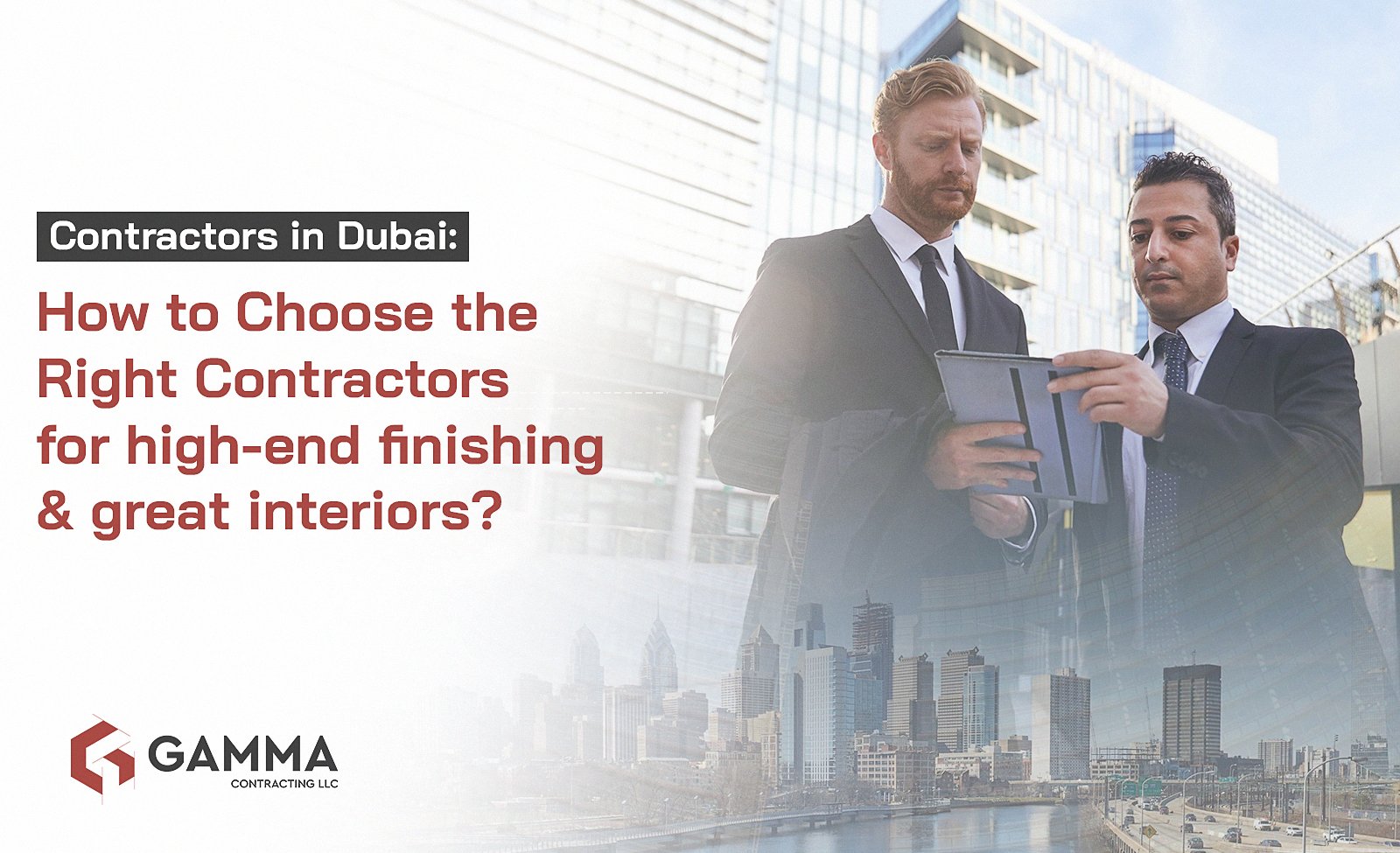 Contractors in Dubai: How to Choose the Right Contractors for high-end finishing and great interiors?
Embarking on an interior fit-out project with Dubai construction companies can be an exciting endeavour, but choosing the right contracting company in Dubai to build your infrastructure and interiors is crucial to ensure success. Whether you're constructing a new office, restaurant, showroom, or hotel, the company you choose to accomplish the task can make all the difference.
To help you select the appropriate construction and  interior fit-out contracting company in Dubai for your project, here are some tips:
Reputation Matters
A contracting company's reputation is critical to your project's success. To ensure that the agency is reputable, take the time to speak with their previous clients and examine their portfolios to see if their work meets your expectations. Some questions to ask previous clients include:
How satisfied were you with the contractor's work?
Were there any issues during the project, and if so, how were they resolved?
Was the project delivered on time and within budget?
Would you recommend this contractor to others?
Evaluating Financial Stability and Risks
The financial stability of the company you choose can directly impact your project's success. To avoid potential issues, ensure that the agency has the financial stability to purchase the required resources for your project and evaluate how their cash flow would affect the project delivery. Additionally, consider the potential consequences of selecting a contractor with financial instability, such as:
Budget overruns due to unexpected costs.
Delays in the project timeline due to a lack of resources.
Poor quality work due to cost-cutting measures.
Services Included In Package
Create a comprehensive list of services the contractor will provide as part of their service and things they won't. Comparing the available lists of companies based on their services will help you determine the actual value for your money. Be cautious of companies offering lower quotes, knowing you'll require additional services later. Additionally, ensure that the contracting companies are registered with relevant authorities and inquire about the services they offer in-house versus those requiring hiring additional contractors.
Design
Collaboration and communication are crucial when working with a contracting company. Establishing a connection with the team who will turn your ideas into reality is important. Review their portfolio to understand their styles and ensure they understand your needs and requirements within the project. Additionally, to mitigate the potential conflicts that may arise when working with different designers and contracting companies. Hire the best contract construction company in Dubai, like Gamma Contracting, who does both the infrastructure and interior fit-outs constructions, and helps ensure that everything remains within your budget and that the project runs smoothly.
By following these tips, you can choose the appropriate interior contract construction companies in Dubai for your project, ensuring that it is delivered professionally, with much less stress, on time, and within budget.